Vignaioli a Greve in Chianti dal 1524
---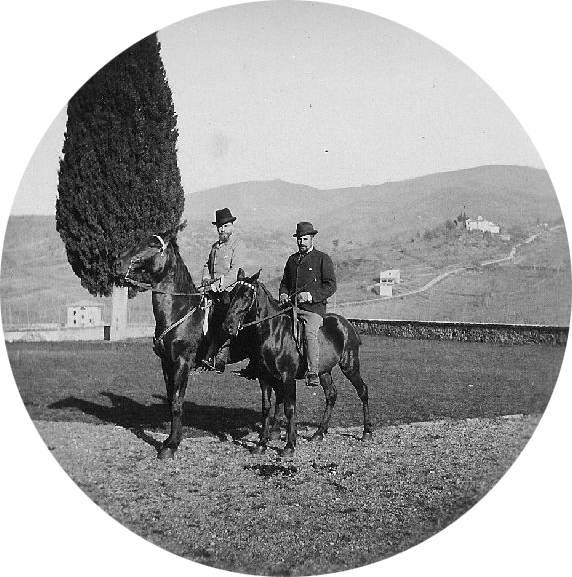 "In Nomine Domini, Amen"
So, as was customary, the contract begins May 23, 1524 between Sebastian of Hunting and Nicholas Andrea Capponi, where the first sold to Capponi "four holdings with house gentleman, in the locality called the Calcinaia". In 1524 the Calcinaia had not its present appearance: a map drawn in the same year shows us a copy of buildings located along the road to Greve, currently the avenue that passes in front of the Villa.
---

---
Capponi to the site had to like, since the mid-eighties of the sixteenth century, the Calcinaia deserved a mention in the Captains painted cards of Guelph. The original four holdings of 1524 "Sepale, Calcinaia, San Pierino to Pino and Bastignano" they were added other over the years: the first, Casarsa, in 1643 and the other in the following two centuries. Calcinaia remained country house until the second half of the eighteenth century when the Count Ferdinando Capponi, decided to renew the economic organization of its possessions in Val di Greve. To this period belong the construction of vinaia, the cellars, the limonaia and in adding more of the back of the house. The facade had already been stretched in the second decade of the century by Capponi Ferrante also including the chapel.
Below the map attached to the original contract of 1524.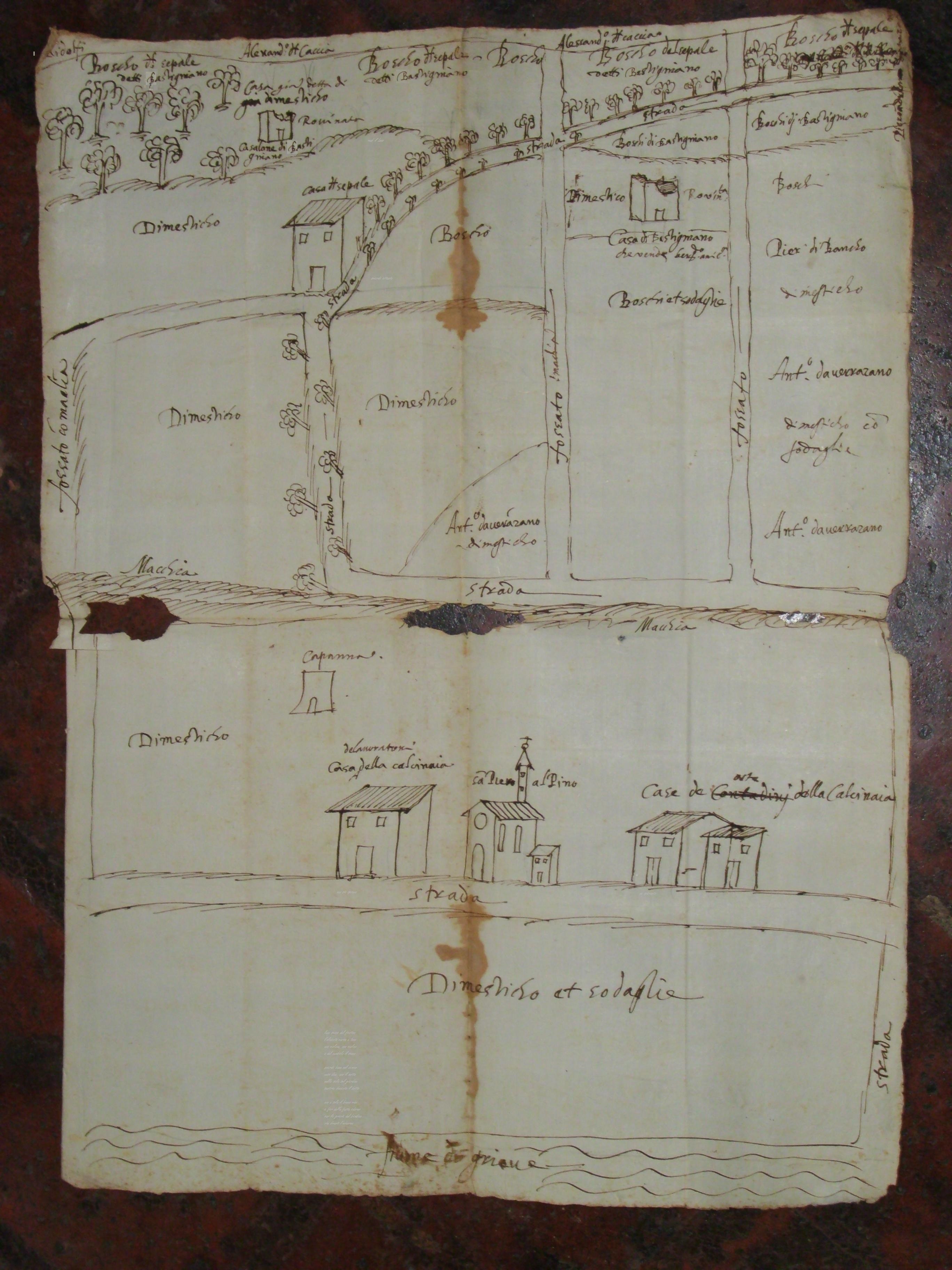 Members of the family give new life to the fields, forests, vineyards and the cellars, as each spring brings life to the earth.
And what could be a better example of this continuous renewal if not the wine? For each harvest, the family shares the hopes, worries, pride and commitment which forms a part of the job. The Chianti Classico from Villa Calcinaia is the truest expression of the traditions and the right to call themselves proudly Capponi.
---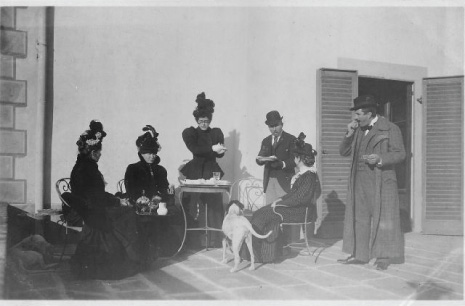 ---
---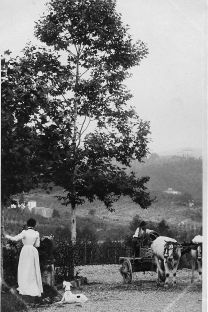 ---